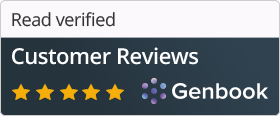 I believe the best testimonial comes directly from the people we have worked with. Simply give us a call, and we will be happy to connect you with them. We have included here some of what our clients have said about our work. Read more by clicking on 'BookNow' button.
From JAF
I am writing to express my satisfaction and appreciation for the wonderful work done by Maryanne at Uzima Springs Massage & Wellness.
I travel often for work and pleasure, and find the need for relief from stress and tension after long plane rides. I also have a chronic back condition, which also requires regular professional attention. Because of these situations, and also because I just enjoy the relaxation that a good massage provides, I have had well over 100 massage sessions on 5 continents. Maryanne is simply the best massage therapis I have ever encountered!
Maryanne has the ability to locate and relieve problem areas, without me even telling her about them. She provides a comprehensive combination of stress relief, pain elimination, and total relaxation that I have not experienced from any other therapist. Her skill level is such that I have come to believe that she simply has magic hands! I have sessions every two weeks, and intend to continue for as long as she is available.
For anyone experiencing stress, chronic or acute pain, muscle soreness, or anyone who simply wants to treat themselves to the pleasure and well-being that a good massage can provide, I stronly recommend allowing Maryanne to work her magic on you. I have referred to her my mother, three sisters, and my daughter. I know my quality of living has improved from my continued visits to Maryanne.
I am willing to speak to anyone who would like to discuss my experience with Uzima Springs Massage & Wellness. Please obtain my phone number or email address from Maryanne at her office.
James A. Farhman
----------------------------
Medical massage has helped me greatly with pain management and increased quality of life. I am one of the 'lucky' ones with musculo-skeletal issues including scoliosis, a twist in the lower spine and an extra vertebra! As a result I suffer continuous pain in my middle to upper back, neck and shoulders. Conventional treatment including numerous specialists and physical therapy offered only temporary relief at best nd pharmaceuticals offered some relief but came with side effects.
Since I have been getting regular monthly massage therapy at Uzima Springs, in addition to coordinated chiropractic care, I now only suffer occassional upper body distress that simple stretching usually alleviates. The range of motion in my shoulders and neck has increased dramatically and the headaches are manageable. Jogging has become easier and motion in my hips more fluid since massage has relaxed the muscles in my foot made tight from 3-broken bones sometime back.
I would recommend massage therapy for anyone with chronic musculo-skeletal pain. It is effective without any of the side effects of traditional therapy.
Doug-Raleigh, NC
..........................................
I have been going to Maryanne regularly for several years now. My monthly visits are part physically therapeutic and part mental rejuvenation. Maryanne's instinct and knowledge about the body and the being is spot on! She has helped me alleviate a constant hip pain through her therapy and advice regarding appropriate stretching techniques. She has driven away the stress of a long work week, time and time again. Having grown up with a physical therapist as a mother, I appreciate the expertise and knowledge Maryanne has, as compared to many other massage therapists I have visited over the years.

-Kate W. Raleigh, NC
I've had plenty of massages, always going with the intent to completely relax and enjoy. But "completely" has always been an issue - never really clearing my head enough to get the full benefit of relaxation. When I went to Uzima for the first time, I knew my massages would never be the same. I fell asleep! Now that's the "complete" I was looking for.
-B.C.
Great Medical Massage
The therapist really knew her stuff. I have a number of med issues, and she knew just what to do to help. I have been searching for a massage therapist in the area for some time and I think I finally found one who knows what she's doing and how to exact pain relief for her patients/clients!
M.H.
Very Healing
Honestly the best massage and care that I've ever received. I will be back soon and plan on making this a regular routine. Very pleasant atmosphere easy to relax and rid the body of stress.
-K. Farris