Welcome to our Website! If you're looking for a professional Manual and Skin Care therapists, you've come to the right place.
Uzima Springs Wellness Center is a Wellness Center offering therapeutic and Medical massage for Pain and Stress Management. We also offer Skin Care services with Medical grade Osmosis products.
As well as catering for clients who might want to get a good relaxation massage to relieve stress after a hard day/week, our massage sessions can also offer relief for the following conditions:
Chronic headaches, Chronic back and neck pain, sciatica/piriformis pain syndrome, Hip pain, Knees, frozen shoulders, rotator cuff issues, TMJ Syndrome among others, Manual Lymph drainage, Lymphedema therapy with bandaging, Mastectomy scar therapy, Surgical Scar tissue therapy.

We also offer Pregnancy Massage, Theracupping/massage cupping, Lypossage for cellulite reduction and cupping for face drainage/facelift.

Our Skin Care services address issues Acne and Oily Skin, Blemish skin, Rosacea, Pigmentation and Hyper Pigmentation, Aging Skin, Wrinkles.
Our Massage therapists are trained in a variety of modalities to meet your needs. Click on the "Our Services" page to learn more about the various techniques we use in our work. If you are unsure about what you need, call us and we will be happy to recommend the best service to suite your needs and answer your questions.
YOU CAN NOW MAKE YOUR APPOINTMENT ONLINE 24/7 AT YOUR CONVENIENCE.
IF YOU HAVE CHRONIC PAIN OR NEED MEDICAL MASSAGE, PLEASE CALL TO SCHEDULE APPOINTMENTS WITH MARYANNE
USING A VOUCHER?
TO AVOID BEING CHARGED FULL RATE, YOU MUST MENTION VOUCHER TYPE AND # WHEN YOU MAKE YOU MAKE YOUR APPOINTMENT.
PLEASE FOLLOW RELEVANT DROP DOWN MENU FOR APPROPRIATE VOUCHER TYPE WHILE MAKING ONLINE APPOINTMENTS.

BUY INSTANT GIFT CERTIFICATES 24/7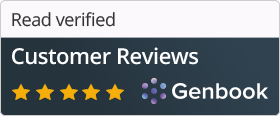 To request an appointment or buy a gift certificate , just click on the relevant button above.

Please be sure you include your telephone number in your request so that we can call you back.

Thanks for visiting, and have a great day.


Uzima Springs Wellness Center, LLC
7417 Knightdale Blvd.
Suite 103
Knightdale NC 27545